Mobile game trigger combined with grip ,you can immediately improve your skills and reduce awkward reaction. Play anytime and anywhere! Gamepad and trigger were made up of ABS, transparent style will not block line of sight, Eectroplate prevented red copper from falling and corroding.
The Smartphone Game Triggers Support almost games on Android or IOS phone and our l1r1 mobile triggers are perfectly compatible for shooting games including PUBG, Rules of Survival, Knives Out, Survivor Royale, as long as the game allows customize and drag the touch keys, our mobile phone triggers can fit perfectly.
Every cell phone has each thickness, some phones are thick and others are thin, Whether to press down the clasp depending on the thickness of your phone, if your cell phone is thin then you can press down the clasp. On the contrary, if your cell phone is very thick or you installed a phone case then you shouldn't press the clasp hard, because the clasp may happen to block.
With the PUBG mobile controller, you can simultaneously move, turn, aim and shoot by using the index fingers to press the buttons, which can eliminate the trouble that use thumbs only to make all operations, the simultaneous operation of these actions will greatly increase the success of the game.
Before starting the game,customize your Fire and Aim buttons under the touch pad of the knives out game controller.Good for gaming experience.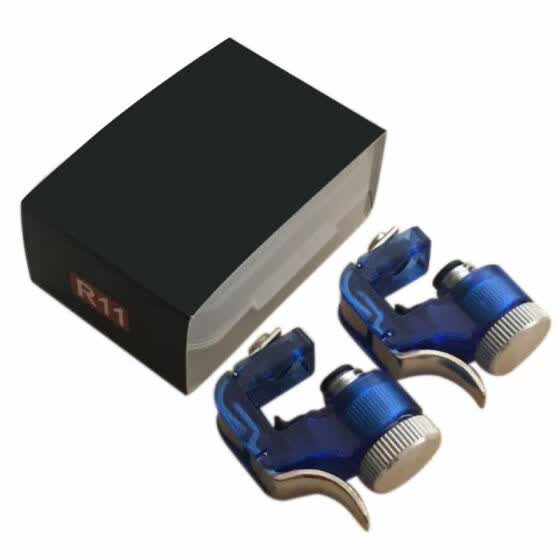 So actually after some testing these are pretty nice. My responses and aiming got a little easier with these. For such a small price, i would recommend any PUBG mobile player to try it.
techgurl