Designed to perform as beautifully as it looks.
With its ultra-thin and modern look, the Designer Bluetooth® Desktop complements the look of your desk. It wirelessly pairs to your laptop or tablet with the latest Bluetooth Smart technology– instantly connecting without wires or dongles to manage. A full-sized keyboard with built-in number pad and mouse will keep you productive at your desk.
Even with its minimalist design, this keyboard gives you a robust typing experience with chiclet-style, soft touch keys. Media keys are included, so you can easily control music and videos.
The Microsoft Designer Keyboard isn't the perfect keyboard by any means, the lack of backlit keys, the strange location of 'Delete' and the included mouse stop if from gaining full marks.
But, if we set the mouse aside, and only review the keyboard, there's a hell of a lot to love. As soon as you take the Microsoft Designer keyboard out of the box, you get the sense you're dealing with a premium piece of kit.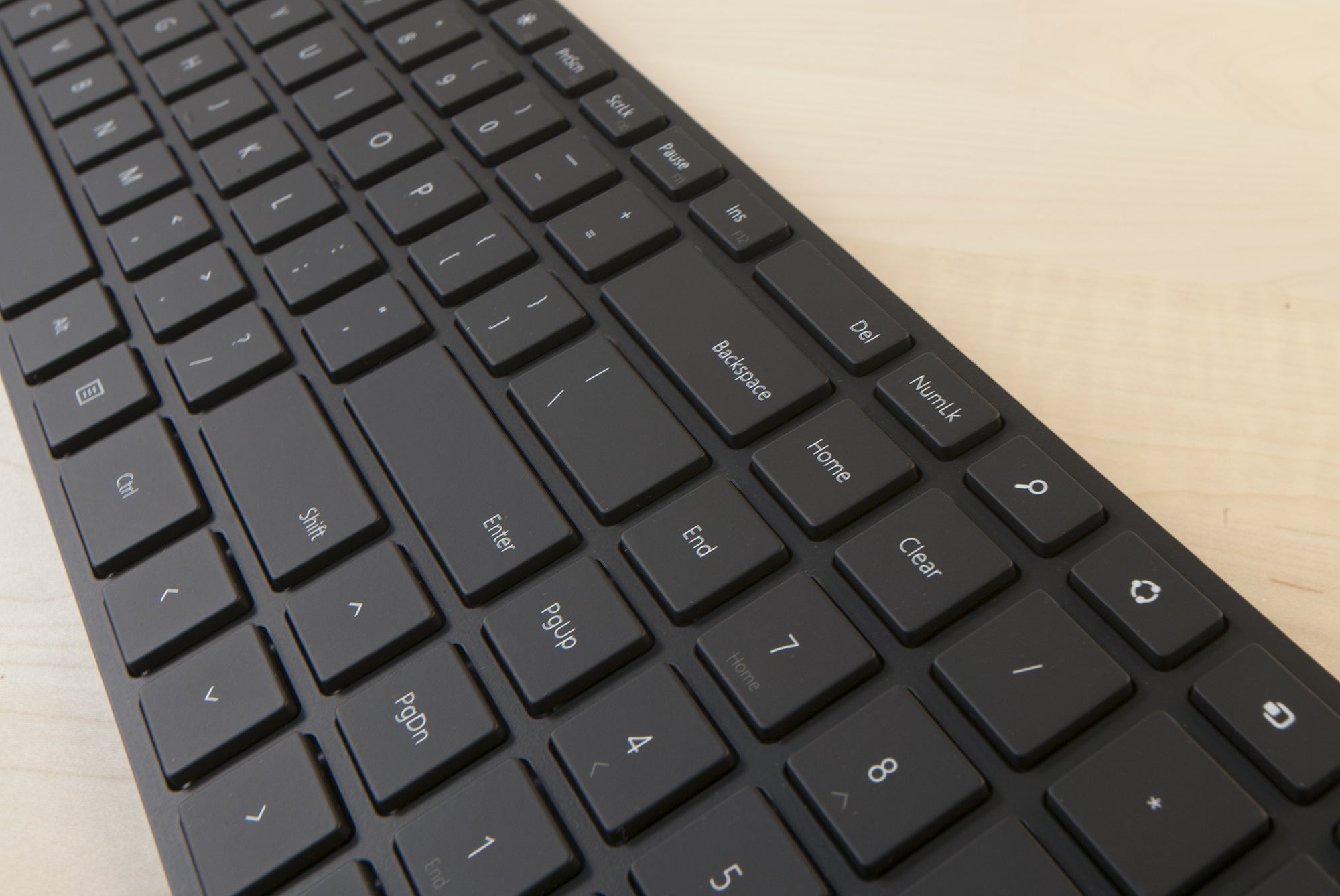 The typing experience is excellent, and I even think it wins over the Microsoft Surface & Modern keyboard for this. The key-press volume is low, it's lightweight, portable, the angle is good and the Bluetooth connection is reliable.
We even get a 3 year warranty compared to the Surface & Modern Keyboards 1 year. Could this keyboard be better? Yes, they could add the Microsoft Sculpt mouse for starters… but overall it's still good value for money.
Product page: https://www.microsoft.com/accessories/en-us/products/keyboards/designer-bluetooth-desktop/7n9-00001
techgurl