3x USB 3.0 ports, 2x USB 2.0 ports.
1x USB Type-C port, 2x Display Port, 1x Ethernet RJ45 port, 3.5mm Headset jack.
Includes 90w AC power supply (Supports up to 60W Power Delivery).
Supports up to Two Displays (Single UHD display at 30Hz or dual FHD displays).
Compatible with USB-C laptops, please check your system ports and description below (some models include T470, T470s, T570, P51s, X1 Yoga 2nd Gen, Yoga 370, X1 Carbon 5th Gen, X270).
USB Type C dock for models like the Thinkpad X270 or ThinkPad 13 – models with USB C, but without Thunderbolt. This dock is similar to the more expensive Thunderbolt dock, but it is more limited: It can only ouptput one 4K monitor at 30 Hz and the dock only delivers 60 W to the connected laptop. Also, it has less USB ports.
Both docks have a Kensington-lock-slot and a power button at the top, which can be used to turn on/off the connected laptop.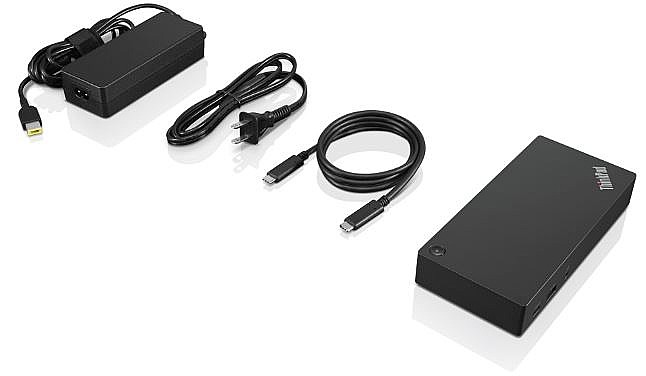 techgurl