Things that changed as compared to the ThinkPad T570
The Lenovo ThinkPad T580 is an update of the predecessor model ThinkPad T570. Because the T580 has the same black case made of fiber-reinforced plastic as the T570, we shall not focus on the case in this review. You can learn more about the case and the input devices in our review of the predecessor model ThinkPad T570.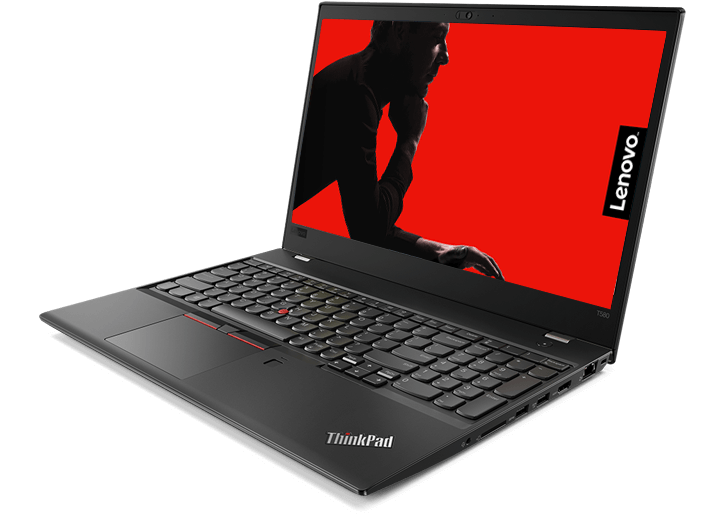 However, Lenovo has made a few important changes in terms of the ports. The T580 is the first model from the T500 series without a docking port on the underside. The Slim Tip charging port has also been removed. Instead, Lenovo relies on a USB Type-C port for charging, and the two USB Type-C ports on the side in combination with a proprietary Ethernet connector serve as the docking port – the new design still allows Lenovo to offer docking stations. Of course, users can also use a standard USB Type-C or Thunderbolt 3 dock, if they prefer to have a universal dock. All in all, the T580 offers two USB Type-A ports instead of three and two USB Type-C ports instead of one.
Another change concerns the Web camera. For the first time with this generation of the ThinkPads, Lenovo has made use of its propriety webcam cover "ThinkShutter". This cover is supposed to protect users' privacy and render "makeshift" covers like a sticker or a band-aid redundant.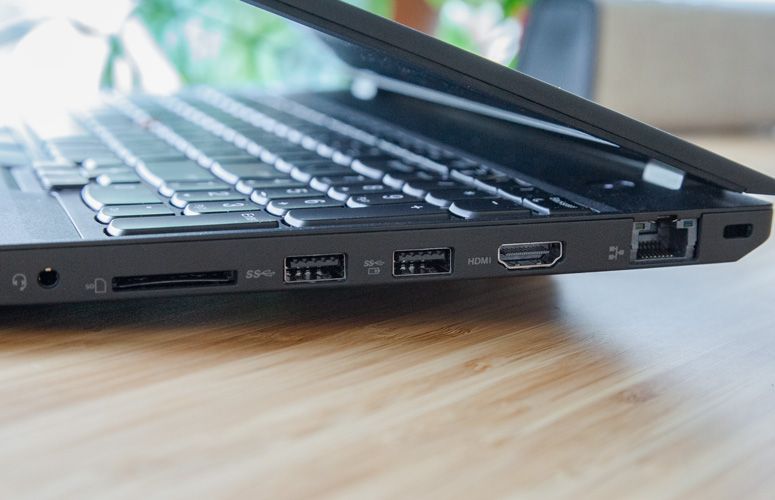 With strong performance and some neat privacy features, the Lenovo ThinkPad T580 is a very good 15-inch business laptop.
FOR
Comfortable keyboard
Strong performance
Good port selection
Powerful speakers
Outstanding battery life with extended battery
AGAINST
Dull display
Thick bezels
Short battery life with default batt
techgurl